Leadership and governance
We are committed to maintaining the highest standards of corporate governance, fundamental to the long-term performance and sustainability of our business.
Our corporate governance framework plays a critical role in allowing our business to deliver on its purpose with transparency and accountability, while considering government, regulatory and legislative requirements, as well as best market practice.
Our key governance policies and practices can be found below.
Documents available for downloads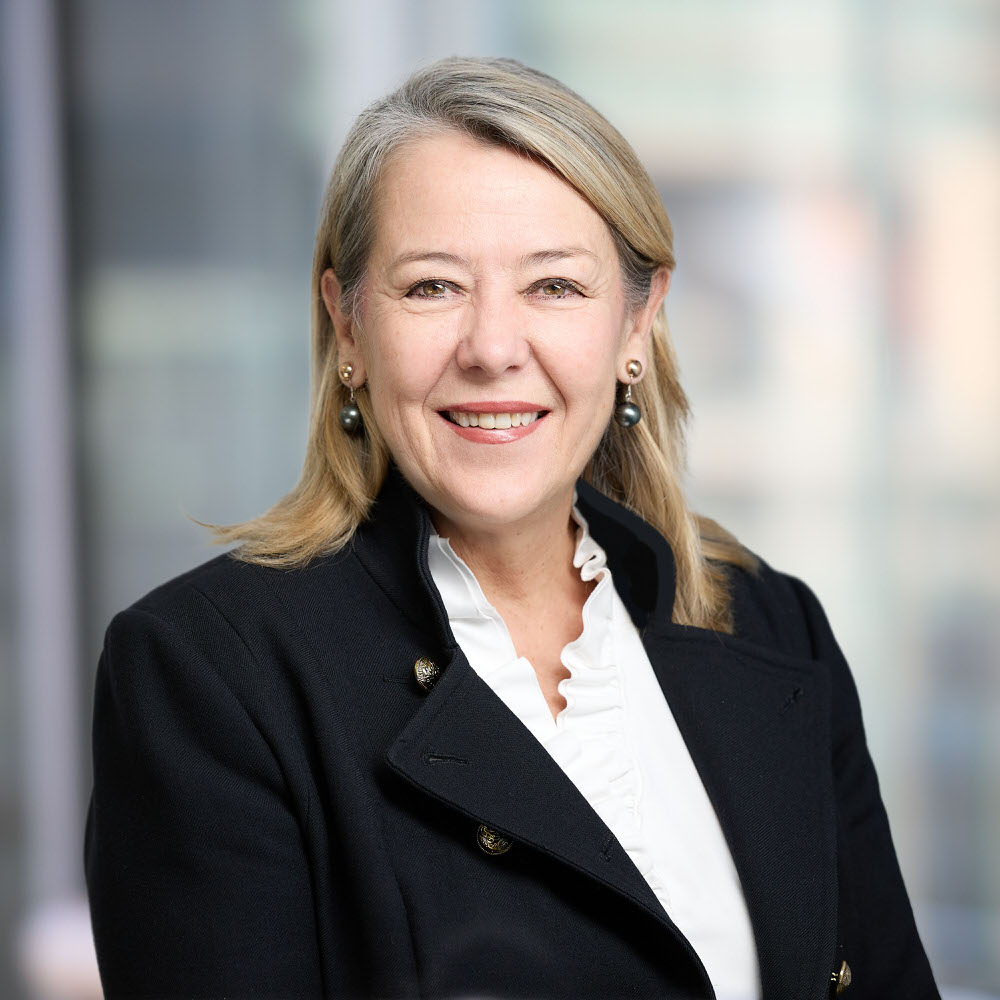 Erin A.M. Flaherty
Chair & Non-Executive Director
Bio
Erin has more than 40 years of experience in both private and Government sectors in law, rail and large infrastructure projects. She was Commercial Manager and Deputy CEO at Reliance Rail before becoming Executive Director of Infrastructure NSW in 2012.
In 2012, Erin was appointed by the NSW Minister for Transport to the Advisory Board for the North West Rail Link and subsequently became an inaugural Director of the newly formed Sydney Metro in 2018. In 2016 she became a Guardian of the Board of the Commonwealth Future Fund.
Erin is currently a Non-Executive Director of Venues NSW, The Infrastructure Fund (TIF), and the NSW Transport Holding Entity. She is one of two independent members of the International Shareholders Committee for Mott MacDonald, a global engineering consultancy firm. She is a Trustee of Sydney Grammar School and a Board member of NSW Police & Citizens Youth Clubs, and the Australian Chamber Orchestra.
In July 2023, Erin was appointed to the Board of a newly established subsidiary of ARTC, Inland Rail Pty Ltd, which will govern the delivery of the Inland Rail.
Erin is a member of Chief Executive Women (CEW) and the Australian Institute of Company Directors (AICD).
Christine Holman
Chair, Audit & Risk Committee & Non-Executive Director
Bio
Christine is a professional company Director and currently, Non-Executive Director of three ASX listed Boards – AGL Energy Limited, Metcash Ltd and Collins Foods Ltd, together with non-listed infrastructure asset owner, Indara Digital infrastructure.
Christine also sits on the Boards of The Bradman Foundation, the McGrath Foundation and the State Library of NSW Foundation. In her previous executive capacity as both CFO & Commercial Director of Telstra Broadcast Services, Christine brings a deep understanding of legacy and emerging technologies. During her time in private investment management, Christine assisted management and the Boards of investee companies on strategy development, mergers & acquisitions, leading due diligence teams, managing large complex commercial negotiations and developing growth opportunities.
Christine is a member of Chief Executive Women (CEW) and the International Women's Forum (IWF).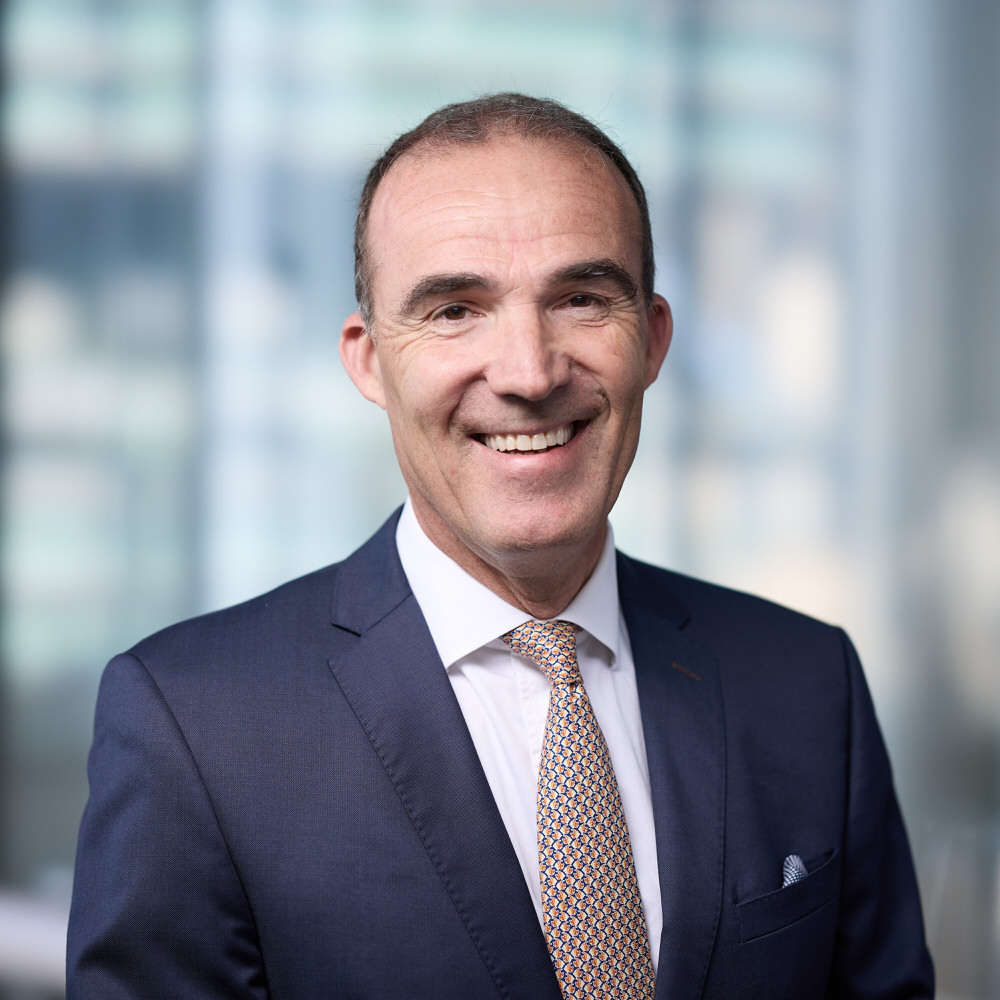 Ron Koehler
Member, Audit and Risk Committee & Non-Executive Director
Bio
Ron Koehler has more than 35 years of experience in the Freight and Logistics Industry. He is a former CEO of DB Schenker Australia Pty Ltd, a Global Air/Ocean and third party logistics company.
Under Ron's management, DB Schenker undertook several acquisitions and mergers focusing on global key accounts and growth. Ron oversaw the construction and operation of the logistics warehouse footprint and the operational aspect of the Airfreight and Ocean Freight business.
Ron is an advisor to Trackster Global, an IOT – technology company. He is also a partner of WCL – Worldwide Consultants in Logistics GmbH, Germany, a consultant company to the freight and logistics industry.
Ron is a member of the German Australian Chamber of Commerce and Industry and a former Chair and Board member. He was awarded the Grand Cross of the Merit of the Federal Republic of Germany in 2017 for supporting bilateral trade.
Joseph Carrozzi AM
Non-Executive Director
Bio
Joseph is a lawyer and financial advisor with more than 25 years of senior leadership experience in the professional services sector covering infrastructure, utilities and mergers & acquisitions.
Joseph currently holds a portfolio of Board and advisory roles including Chair of the Centenary Institute for Medical Research, Chair of HealthCo (ASX:HCW) and Chair of Angus Knight Group. In addition, he is a Board member of Football Australia and Western Sydney University.
He has advised many of Australia's rail, aviation and port authorities, in dealing with developments, infrastructure development and financing, as well as regulatory access and pricing mechanisms. He also has significant experience in working with private sector development entities and infrastructure owners/operators.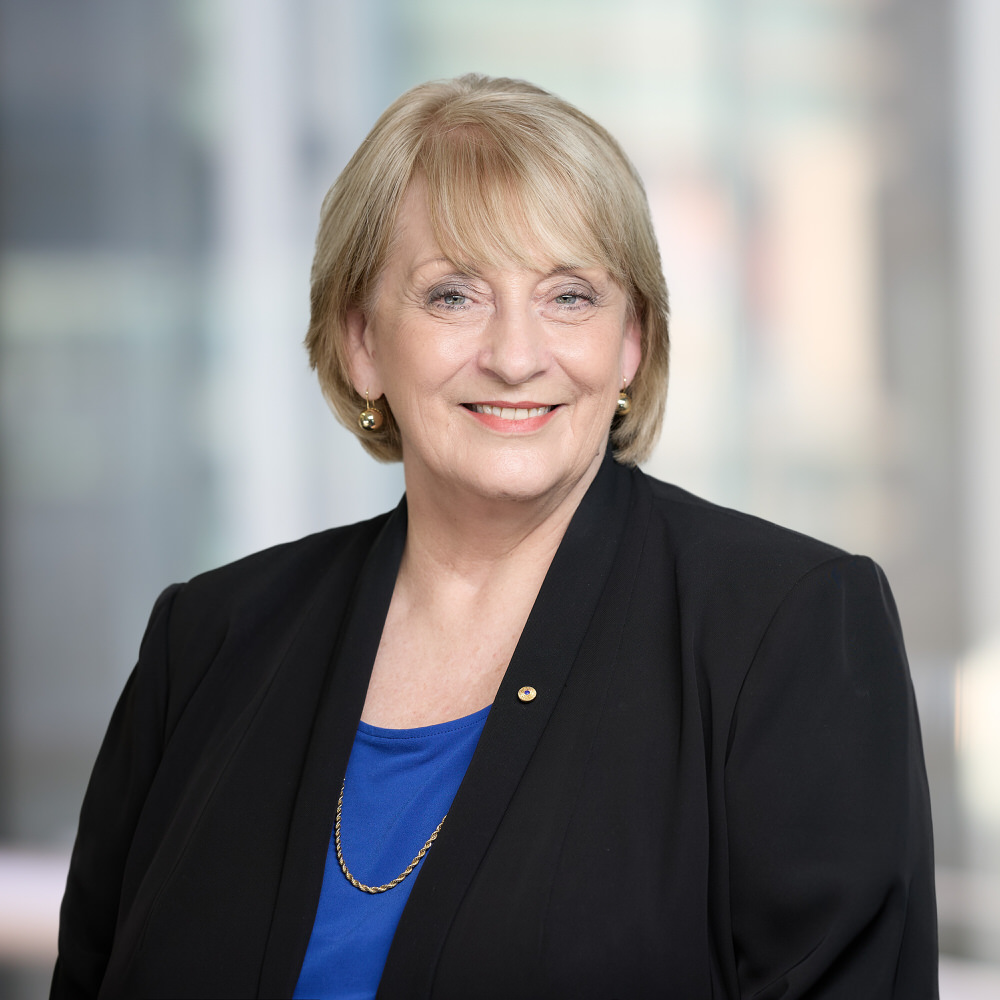 Bronwyn Morris AM
Non-Executive Director
Bio
Bronwyn is a chartered accountant and a former partner of KPMG. She has over 25 years of experience on the Boards of entities in the publicly listed, unlisted, government and not for profit sectors.
Bronwyn has considerable experience with regulated organisations across a number of industry sectors including infrastructure, utilities and financial services. Bronwyn is currently Chair of Urban Utilities and the RACQ Foundation and is a Director of Dalrymple Bay Infrastructure Limited and Menzies Health Institute Queensland.
Bronwyn has a Bachelor of Commerce majoring in Accounting from the University of Queensland and is a Fellow of both the Australian Institute of Company Directors and Chartered Accountants Australia and New Zealand.
Annette Carey
Non-Executive Director
Bio
Annette has over 30 years' experience as a corporate lawyer and a senior executive in the logistics, supply chain, cross border ecommerce, currency management, and security sectors across Australia, New Zealand, UK, USA and Asia.
Annette was CEO of Linfox Logistics and Linfox Armaguard and the EGM International at Australia Post.
During her career Annette has been Chair of BevChain and Australia Post Group Ecommerce Solutions in the UK and Deputy Chair of Sai Cheng Logistics in China as well as Company Secretary of Lend Lease Employer Systems and Linfox.
Annette is a Non-Executive Director of Sigma Pharmaceuticals Limited and Kinetic TCO Pty Ltd and is a member of Chief Executive Women.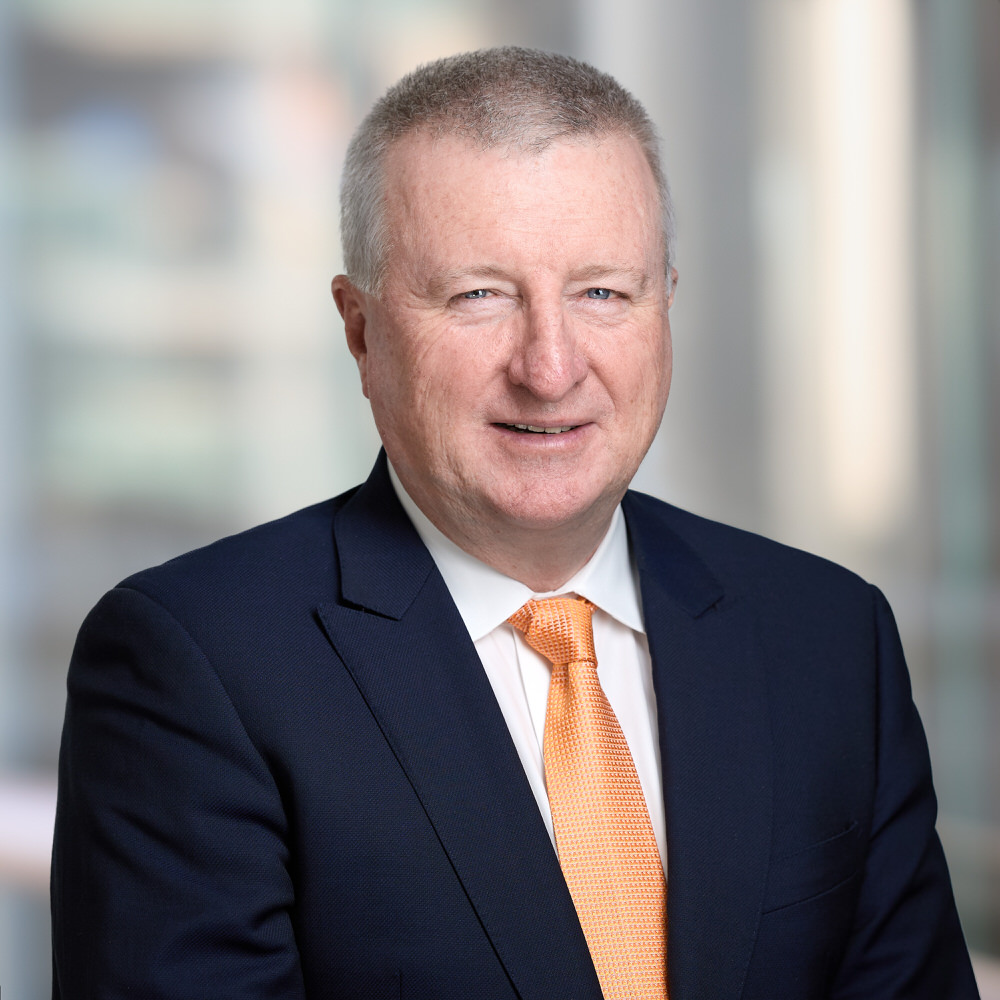 Michael Byrne
Non-Executive Director
Bio
Michael has over 30 years' experience as a Non-Executive Director and leader within the logistics, supply chain, retail and property sectors. Michael currently serves on the Boards of Ausgrid Asset, Management, Finance and Operator Partnership, CBH Group, Sendle, NSW Ports and Peel Ports UK.
Michael is a Senate member, Chair of ARC and Chancellors Advisory Board for the University of Western Australia and is a Strategic Advisor on Infrastructure to IFM Investors and Australian Super. Recently, Michael was appointed to the Board of the Sydney Aviation Alliance, the owner of Sydney Airport.
Michael is the Chair of HSE Global, a specialist safety consulting group. He also advises the Government in regard to the Simplified Trade System Task Force.
Michael was appointed International Freight Coordinator General, Austrade on 31 March 2020 in an interim role to assist with the Federal Government's COVID-19 response, which concluded in September 2022. Michael has also been an advisor at different times to Bain Consulting, Brookfield, GNG Partners and Macquarie Bank in Australia, China and the Middle East.
Previous roles include Managing Director, Chief Operating Officer and Director of Toll Group Holdings; Chief Executive Officer of Coates Hire; Linfox and Westgate Holdings, as well as Non-Executive Director of Australia Post.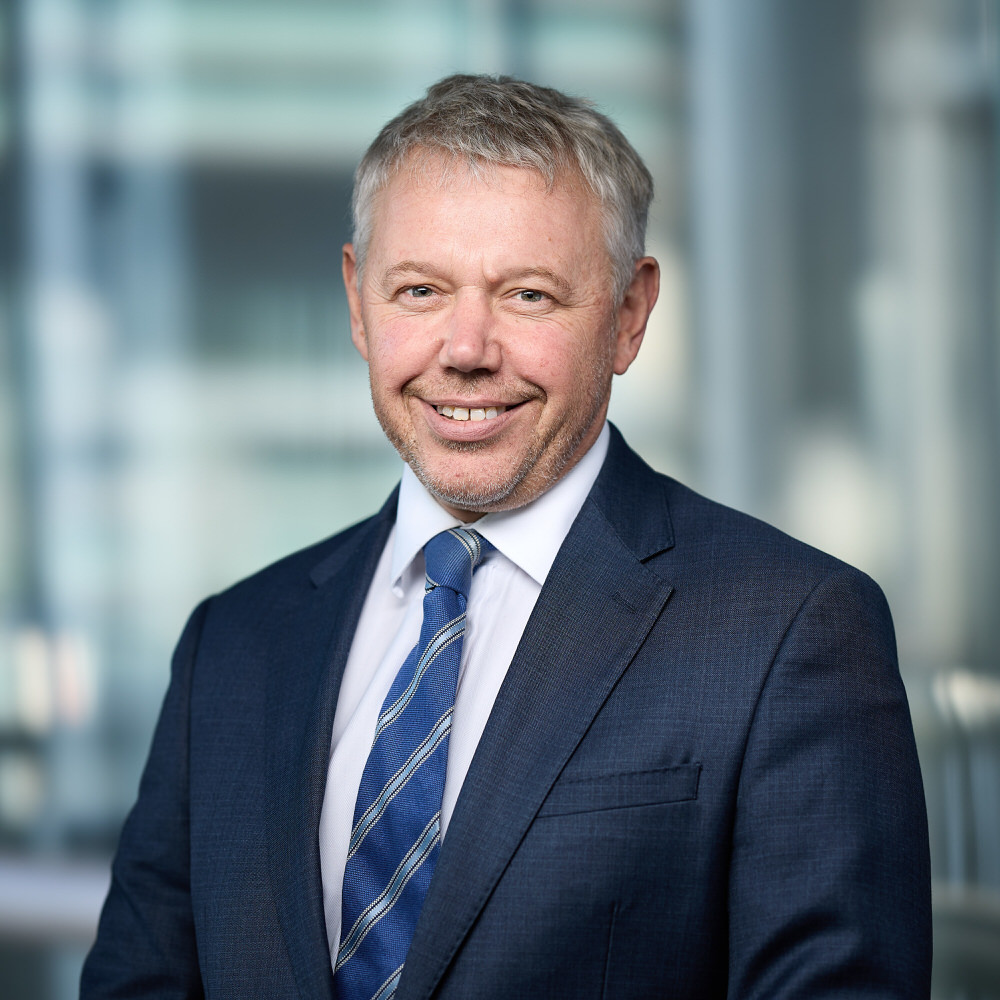 James Baulderstone
Chief Executive Officer
Bio
James has over 30 years of experience in the energy, resources, infrastructure, and transport industries, including building Australia's largest on-shore, open access gas terminal in South Australia.
James was also instrumental in developing the $18 billion Joint Venture Export LNG project in Queensland with Total, Petronas and Kogas, and founded Australia's first approved open access gas import terminal at Port Kembla, NSW. James has extensive finance, commercial, legal, government and stakeholder experience.
Neil MacDonald
Chief Financial Officer
Bio
Neil is a finance professional with 24 years of experience in Energy, Resources and Infrastructure. Following a career in investment banking with J.P. Morgan, RBS and ANZ, Neil transitioned into corporate finance and treasury roles, raising funding for portfolio companies in the commodities sector.
During his career, Neil has originated and executed financing for major infrastructure and public private partnership projects including ports, power stations, oil refining and storage, aluminium smelting, hospitals, prisons, rail, and accommodation.
Jane Webster
General Counsel and Company Secretary
Bio
Jane has over 20 years of experience as a construction and infrastructure lawyer and as a company secretary.
Prior to joining National Intermodal, Jane has held senior legal and company secretarial positions, including with ASX listed company Asciano Limited, and was previously a senior construction and infrastructure lawyer with Minter Ellison. Her experience spans development and management of complex, high value projects across road, rail, airports, ports and terminals.
Jane has a Bachelor of Laws from UNSW and is a fellow of the Governance Institute of Australia and Chartered Governance Institute.
Keith Walker
Executive General Manager - Project Delivery
Bio
Keith has over 40 years of experience in Energy, Resources and Infrastructure development.
Keith has been accountable for the delivery of engineering design, procurement, construction and project management of multiple large capital development projects across the infrastructure, mineral resources, petrochemical and energy sectors.
Chris Armstrong
Chief Strategy Officer
Bio
Chris has 25 years of experience in strategy, business development and project delivery in the Australian rail industry.
During his career, Chris has delivered major implementation projects including the outsourcing of rail operations at Port Kembla steelworks.
Chris was instrumental in negotiating long-term rail haulage contracts with major rail companies including TNT and BHP Billiton, and process change strategy development for the Hunter Valley coal chain.
Kylie Hargreaves
Chief Sustainability Officer
Bio
Kylie has over 25 years of experience in Federal and State Government, including as Australia's Senior Trade and Investment Commissioner in the UK, Spain and the USA.
As former Deputy Secretary (Deputy CEO) for several portfolios in the NSW Government, including Resources and Energy, Kylie also has a deep understanding of the challenges of operating in highly regulated sectors and driving policy change in complex environments under intense public scrutiny.
Troy Cardoso-Vigors
Chief People Officer (Acting)
Bio
Troy is an experienced senior leader with over 17 years of expertise in Human Resource Management and Transformation across a range of sectors including construction, transport, telco and government.
He has a passion for designing HR strategies that not only create positive work environments, but also drive business performance and have a tangible impact on the bottom line.
Troy is committed to ensuring that National Intermodal's HR framework is optimised to enable our people to continue delivering exceptional results for stakeholders.