Environmental sustainability
Success in shifting more freight from road to rail will have significant positive impacts in terms of boosting sustainability, improving road safety and lowering the cost of living.
As Australia looks to move towards a net zero future, the freight industry has a significant opportunity to accelerate sustainable practices and adopt lower carbon transport options.
National Intermodal will continue to investigate options for the:
design and construction of more climate resilient infrastructure
efficient and circular use of resources; and
custodianship of healthy biodiversity areas
We will continue to work with precinct partners to electrify as many processes as possible, utilising on-site or other renewable energy sources. And where electrification is not possible, we will work with Government and industry to explore alternative fuels.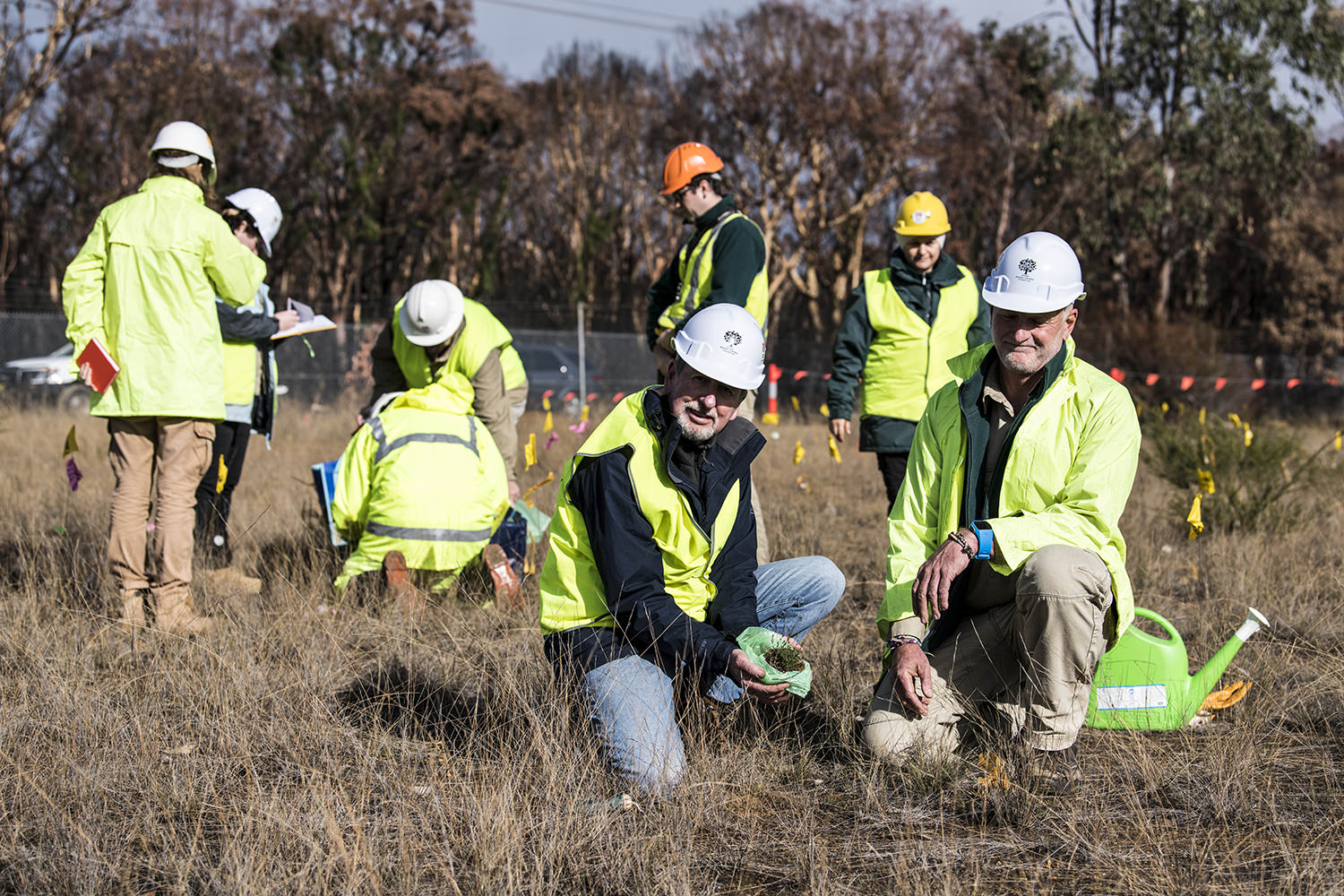 Moving more freight by rail
Increasing Australia's use of freight rail to move goods means safer, less congested roads, and fewer carbon emissions.
Particular benefits of rail freight include:
Lower carbon emissions
Lower carbon emissions – Rail freight produces 16 times less carbon pollution than road freight per tonne kilometre travelled, valued at 1c per tonne kilometre.
Safety
Safety benefits from reduced road accident costs – Road accident costs are 20 times higher than rail for every tonne kilometre of freight moved. A single container of freight switched from road to rail, between Sydney and Melbourne, would reduce accident costs by around $109.
Health
Health benefits from reduced air pollution – Rail freight generates 92% less PM10 than road freight for each tonne kilometre of freight moved, valued at 1c per tonne kilometre. Overall, for every 1% of the national freight task that moves to rail, there are benefits to society of around $72 million a year.
100 hectares in Moorebank dedicated to biodiversity conservation
80 – 90% of waste generated during warehouse construction will be recycled
3,000 heavy truck movements cut from Sydney's roads each day
Rail freight produces 16 times less carbon pollution than road
Community partnerships
We stive to better our communities, our people and our planet by minimising the impact of everything we do.